13.12.2022
13th International Trade Fair for Powder & Bulk Solids Technologies – SYMAS®, 13th International Trade Fair for Suppliers of Maintenance Products and Services - MAINTENANCE and 5th International Trade Fair for Fastener and Fixing Technology – FASTENER POLAND® held simultaneously, brought thousands of industry representatives to the International Exhibition and Convention Centre EXPO Krakow on October 19th-20th.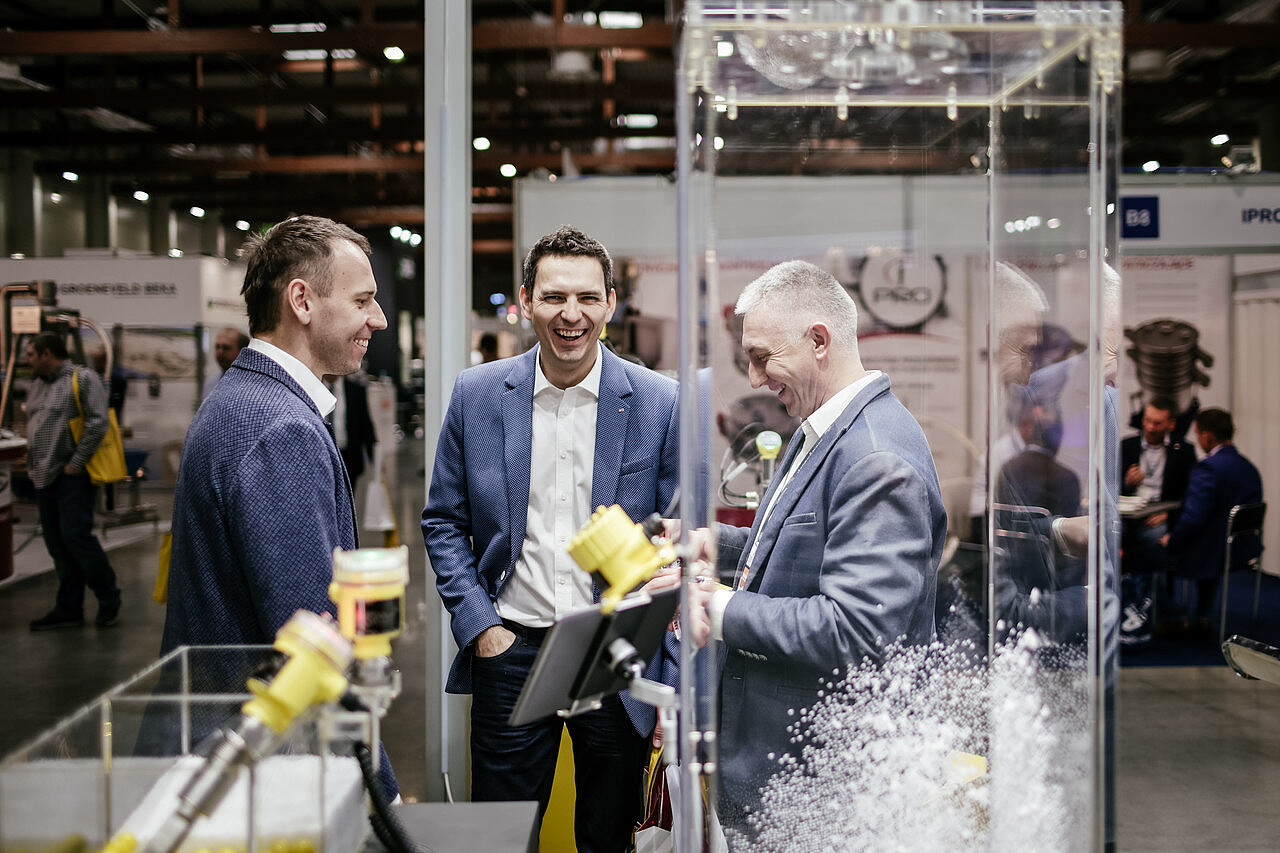 120 exhibitors, 2,560 visitors, 14 hours of lectures and presentations. The numbers speak for themselves, this year's edition showed that the industrial sector is thirsty for face-to-face meetings - which allow to establish new or consolidate existing contacts. This year's edition was a combination of a trade show exhibition and a wide-ranging technical program - which made it possible to respond to the pressing needs of entrepreneurs who, on the one hand, are looking for new technologies and, on the other, for knowledge on how to implement these technologies in their factories.

The power of contacts

The organizers of the SYMAS®/MAINTENANCE Trade Fair take great care of the high quality of the event, so with the information about the fair they reach out to specific people - those who are genuinely interested in expanding their business contacts. Positive feedback from exhibitors proves that this goal has been achieved. - This is the first time we've been to the SYMAS® Fair in Krakow, and I'm very impressed by the scale of the meetings that take place here. It's been a few hours, and we've already made a number of new contacts with potential customers, and I hope this will bring great benefits to our company - pointed out Daniel Gawron from Eurotronic.
Bogusław Zwoliński from GRC shared the similar opinion - we see a lot of interest. Many customers asked in great detail about our solutions, about the possibility of using them in installations. We also noticed a great response after our presentation - customers who attended came to us.
Certainly, the fair saves time. In two days you can meet key manufacturers and suppliers in the industry in one place. This advantage is appreciated by exhibitors, including Marcin Wroński from VEGA Polska - the greatest value of the fair is, first of all, the possibility of personal contact with a large number of customers within one space. In the normal course of business, we are able to meet with one, two, maybe three customers per day, at the same time, we are not always able to deal with them comprehensively. Here, on the other hand, we have the opportunity to meet and exchange experiences with many participants in one place. In addition, we can demonstrate in a practical way how our equipment works using demo models - at the SYMAS trade show we demonstrated several methods of measuring the level of bulk materials in various applications.

It all starts with knowledge

The fair is not only an exhibition, but also an extensive accompanying program. During the event, the Autumn Maintenance School - a two-day conference where the most interesting case studies are discussed - has been organized for years. Participation in the meetings is an opportunity to expand knowledge of best engineering practices used in European industry. Each edition arouses the interest of many representatives of industrial companies from all over Poland, not only because of the high value of the lectures, but also because of the possibility of using the learned content in everyday work.
This year's conference focused on three most current topics: methods and tools for maintenance - covering optimal maintenance strategies in the context of Industry 4.0 solutions; risk management and crisis management in industrial companies; energy efficiency - important in the context of the rapid increase in energy prices and energy utilities. The substantive value of the fair was appreciated not only by visitors, but also by exhibitors, who, like Katarzyna Żuraw from Human Group, say - I think the greatest value of the fair is the knowledge you can gain here. All the exhibitors are very friendly, you can make friends with everyone and talk about many interesting things - find out what problems there are in other companies, see what solutions we can suggest to each other.

The answer to the needs

The SYMAS®/MAINTENANCE Trade Fair has been consistently building its brand over the years among companies in the fields of processing, handling, transportation and storage, sorting, but also filtration, separation, grinding and packaging of bulk and bulk materials. Every year they are visited by representatives of almost every industry - including metallurgical, chemical, food, automotive, mining, electrical machinery. The event's strength and competitive advantage lies in its quick and effective response to industry needs. It is here that the most current topics are addressed, i.e. personnel problems at workplaces, rising energy prices, or the use of artificial intelligence.
At the fair, experienced experts share their knowledge and experience, suggesting solutions that are antidotes to a number of problems. - In our industry, it is still extremely important to remain open to customers' needs and expectations, and to provide them with innovative solutions. We are a company that tries to listen to the voices of customers and we provide solutions in the field of filtration and dust removal - we clean the air. We try to make the working environment for employees, as well as residents of areas near industrial companies, clean and safe. I believe that the form of promotion and presentation by means of presence at the fair is very necessary. We noticed that customers also felt the desire to leave their offices to representatives of other companies for meetings. Fairs such as SYMAS® and MAINTENANCE held in Krakow allow many companies to present themselves in a short period of time. Participants in these fairs, potential customers, have many companies to visit in a relatively small space. At the fairs we can learn about the needs of customers - to match our solutions to them, and for this we need meetings and talks - emphasized Beata Paszek-Kumolka from VENTTECH Michał Jąder.
According to Marek Plaza from CEMA - today the really big challenge is the shortage of personnel and workers. Getting an educated, knowledgeable worker, or even a manual worker with welder's papers - is really a big challenge for the industry. I think that not only ours, but in Poland in general, there is a shortage of hands of professionals. This opinion is shared by Katarzyna Żuraw, quoted above - all the representatives of each industry here have problems with hiring employees in their teams. Often it's men who are lacking in the industries. That's why our technology is tailored to everyone. At the fair, we also gain information about which industries are most in need of male resources in their divisions at the moment, and which need technology solutions. It turns out that there are also industries that we hadn't thought of, and they need the technology that we offer today.
The SYMAS®/MAINTENANCE trade show has, in thirteen years, become a key event for the industrial sector. The fact that the event is held in Krakow, a city that is one of the most attractive business destinations, is not without significance. Numerous flight connections to Balice and the proximity to the Czech Republic and Slovakia make the fair a popular destination for foreign clients. So who will we meet next year? We already invite you to the 14th edition of the event, which will take place on October 18th and 19th 2023 at EXPO Krakow.